This week, we got Schaefer Yarn's brand new sock yarn, Nichole. It flew out of the shop, but we will be ordering more right away-- come in soon to check it out.
We also have a new class list available, with more classes for intermediate and advanced knitters!
We have recently gone nuts for mittens! 2 fabulous mitten patterns were brought to our attention that you should look at--The Fiddlehead and Bird in the Hand mitten patterns (see photos from December). They're stunning and a great way to expand your Fair Isle expertise. We have both at the shop to look at and the Fiddlehead we've downloaded for you (in case you don't have a printer at home.) They are not free patterns, but they're worth far more in the love affair you'll have knitting them.
We've been having a blast with Calamknitty's doubleknit polka-dot scarf and plaid patterns. Feel free to see a quick demo. and try it for yourself. If you're new at this technique, the basic idea is to knit a double layer of fabric simultaneously simply by using K1, P1 (typically using 2 different colors). Great for hats, headbands, scarves and small throws. We are now offering a double knitting class, if you would like help getting started.
ScarfPlymouth Baby Alpaca Grande
Baby Bear SweaterPlymouth Encore
Big Easy SweaterPlymouth Baby Alpaca Grande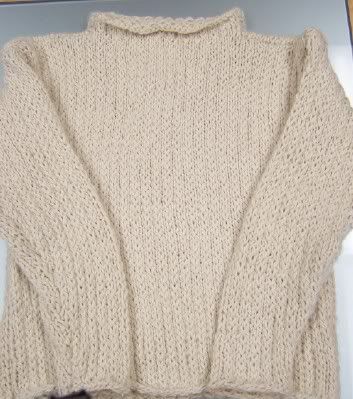 Cabled SweaterCascade Cash Vero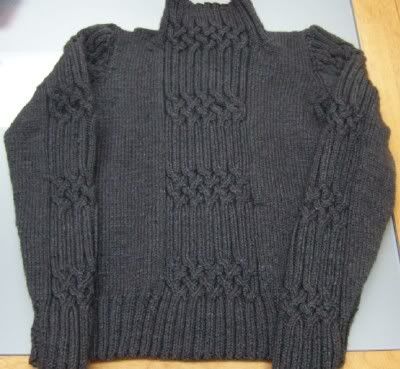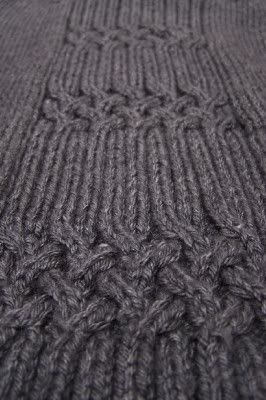 Cat Shadow ScarfDebbie Bliss CashMerino Aran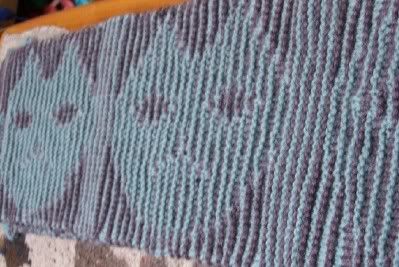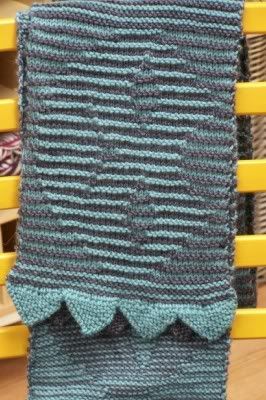 Crocheted ScarfPlymouth Baby Alpaca Grande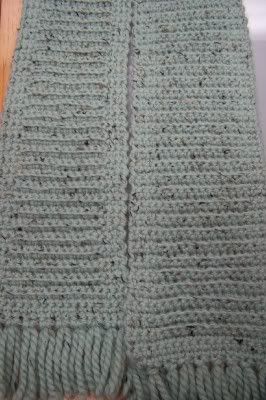 Alligator Scarf
Dale of Norway SweaterHeilo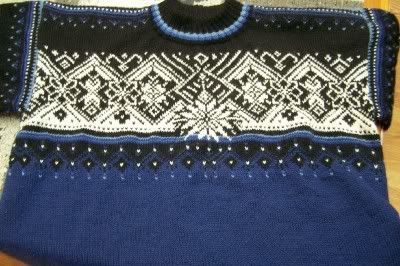 Entrelac ScarfCascade Luna and Universal Yarn Soleil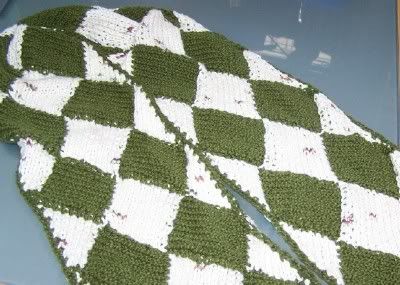 Free Form SweaterA little bit of everything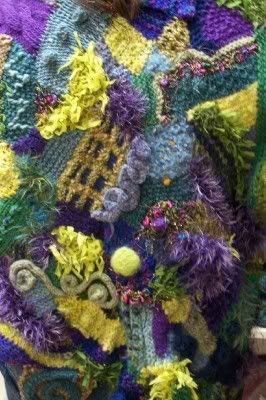 SocksStep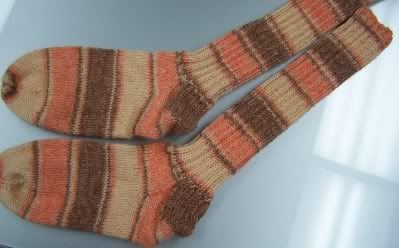 Lucy Bag
Cascade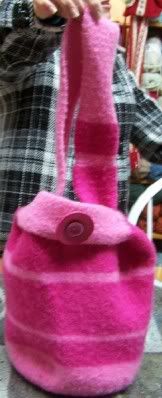 Reversible Cable Scarf
Cascade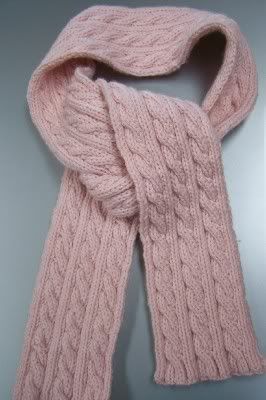 Santa Cruz Hoodie
GGH Aspen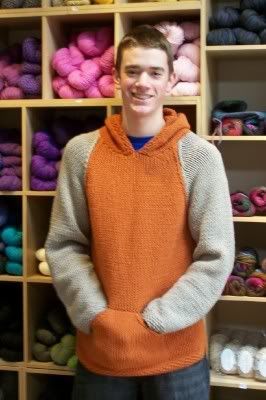 Lace Scarf
Lace weight Cashmere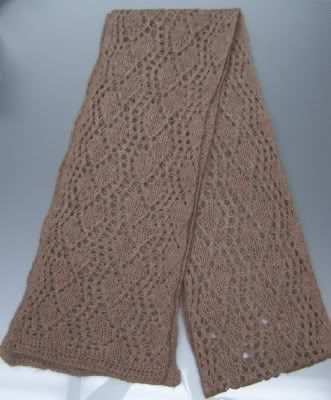 Finally... even experts make mistakes!
Calamknitty's Polka Dot Scarf, knitted by Laurel
Debbie Bliss CashMerino